If you need to reinstall the OS or need to change it to a different version, You can do it yourself. To reinstall the operating system, you must log in to the VPS Control Panel.
You will receive all the necessary data to connect to the VPS and access the control panel by email immediately after your order is confirmed.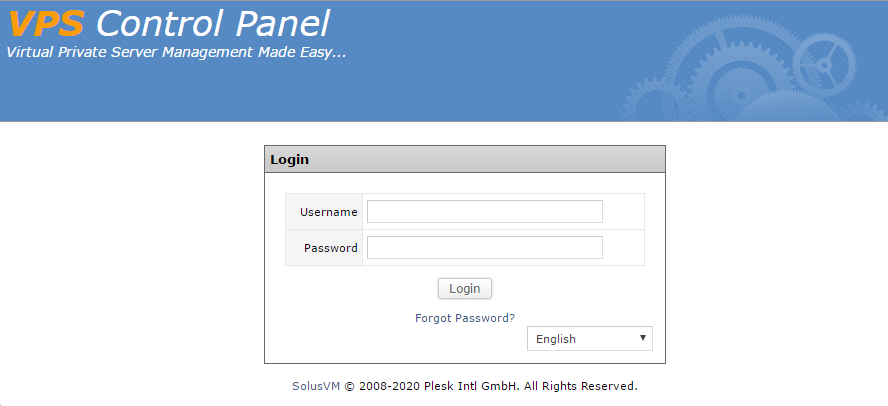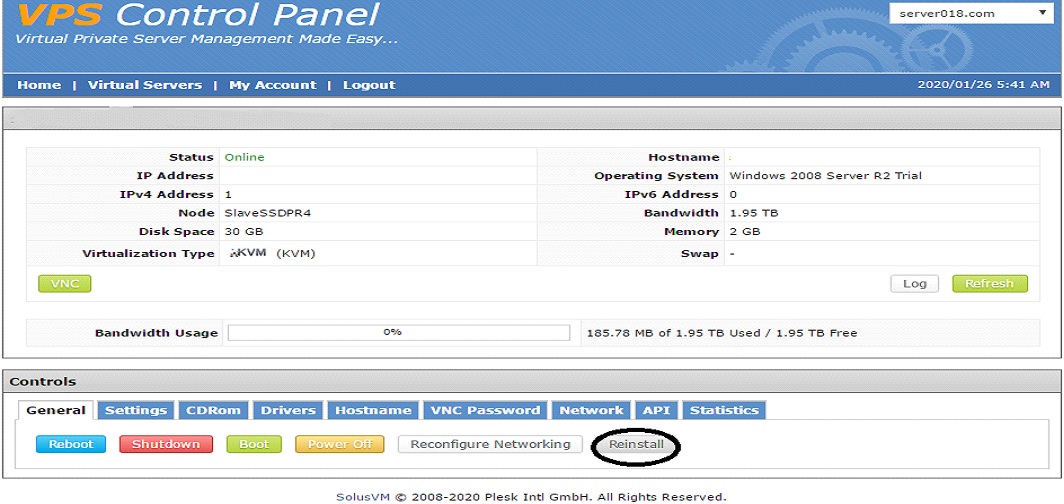 Click Restart.Using the control panel, you can select the operating system to install from the list of systems available by default . If a system that meets your requirements is in this list, you can easily and quickly install it using a ready-made image. Installation takes up to 10 minutes and does not require user participation.
IMPORTANT: when reinstalling the OS, all data from the server is erased.